Share the Love.  Get to Know Your Fellow Business Owners.  Save Some Money
If you are a member of the Julian Chamber of Commerce and Wish to add a Special Offer to your fellow members, fill out the Member Deal Form, Click Here. 
Legal services and business consulting
Short term rentals (Tiny Homes & Covered Wagons), Historic general store and Lucky Lou's Saloon
Member Deal: 25% off for Members (excludes Holidays)
How to Redeem:  Use this code when booking online: JCCMEMBER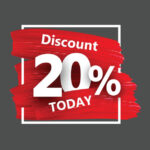 Cabin Rentals
Member Deal:20% off all cabin rental during non holiday periods.
How to Redeem: enter code Chamber20 at www.juliancabins.com
Contact for redemption:  as above
Expiration:  June 2022
Jewelry In gold and silver. Local art: gourds, pottery( mugs), prints, paintings, sculptures, year round high end Christmas ornaments , leather goods( American west purses), wedding gifts and more
Member Deal:  Free gift bags with purchase and 20 percent discounts
How to Redeem:  Show a business card (must be a local business owner from Julian)
Contact for redemption:  Visit Store – Located inside the Old Julian Garage
Expiration:  Never
Peace Offers ~ Mediation & Education
Mediation for Construction or Automotive Disputes and Insurance Claims. Education on Communications for Every Day Life to Avoid Conflict, Workforce Diversity and Understanding Home Owner Insurance including How to find Fire Insurance in High Risk Area and Understanding the California Fair Plan. Victim Services for Domestic Violence, Victims of Crime, Elder Abuse and Human Trafficked Victims.
Member Deal:  10% Off Mediation Cases & Education Programs. Victim Services are at Special Rates. Visit
https://peaceoffers.com/faq/how-much-does-mediation-cost/
How to Redeem:  Mention the words "Julian Chamber Member" at the time of requesting services.